Poni staff, Maclen Torres, and Akim Samaan qualified as HSE Scuba Part IV divers at Andark Scuba, Southampton UK. The course took place across 3 weeks of intensive training to prepare them for commercial diving jobs. Training included the use of full-face masks and UW communication sets, drysuits, commercial harnesses, UW line communications, UW problem solving, safety & HSE, project management according to the UK Approved Codes of Practice (ACOP) for commercial diving.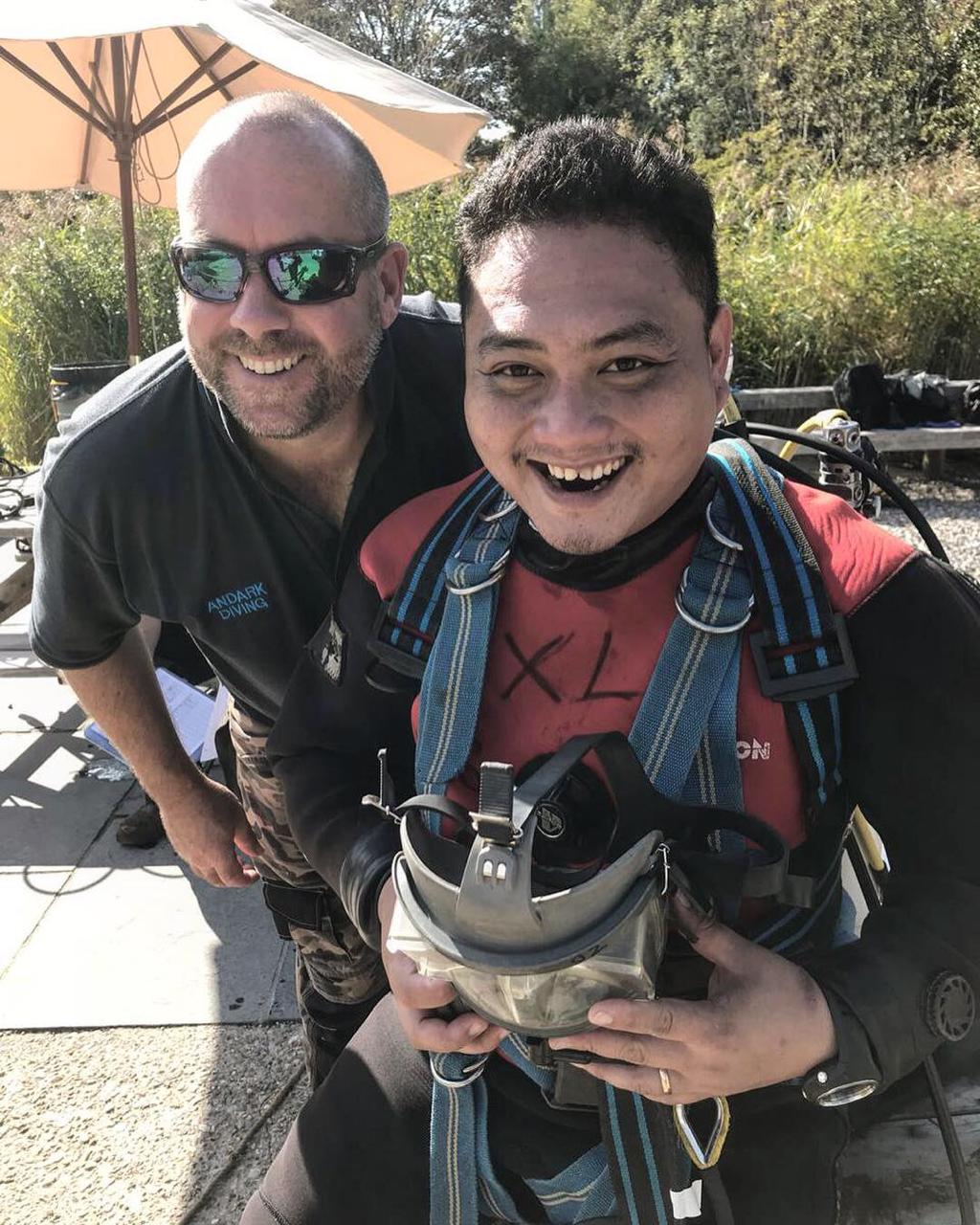 Andark Scuba is also where CEO, Wong Thye Sing also completed his HSE Scuba Part IV in 2015.  This certification certifies you to work legally in the UK for commercial diving under the "Diving at work Regulations 1997"and is an international certification that is recognized around the world. The HSE Scuba Part IV qualification is the first rung of the ladder in the commercial diving world and is a must for anybody looking to dive in the media, scientific, or archeological diving fields.
Andark Scuba has over 35 years experience in commercial diving and recreational Scuba training and the HSE recognises Andark's ability to provide professional training to the highest possible standard.